SKU:15FM_FREU
Regular price
Sale price
$66.99 USD
Unit price
per
Sale
Sold out
VINYL INSTALLATION TOOL SUGGESTION
Transform the look of your Mustang with Front and Rear Lens Tint, the ultimate enhancement for your car's lighting system. Crafted with precision and designed to fit seamlessly, this tint kit adds a touch of style and sophistication to your front and rear lights.
Made from high-quality, durable materials, the lens tint offers a sleek and uniform appearance, giving your lights a customized and eye-catching look. The tint is available in various shades, allowing you to choose the perfect level of darkness to match your vehicle's aesthetic. This EURO/INT kit comes with RED tint for the tail lights and rear side marker lights. 
Not only does the Front and Rear Lens Tint elevate the appearance of your lights, but it also provides practical benefits. The tint acts as a protective layer against harmful UV rays, helping to prevent fading and discoloration of your lights over time.
Installation is straightforward and hassle-free with the included instructions. The tint is designed to be easily applied and conforms to the shape of your lights for a seamless and professional finish. With proper installation, the tint will adhere securely and stay in place, even during extreme weather conditions.
The Front and Rear Lens Tint is designed to be removable, allowing you to change or adjust the tint as desired. It leaves no residue or damage behind when removed, preserving the integrity of your lights.
Upgrade your vehicle's appearance and protect your lights with the Front and Rear Lens Tint. Experience the perfect balance of style, functionality, and durability. Stand out from the crowd and enjoy the sleek and customized look that this premium lens tint brings to your vehicle.
* This will ONLY fit the 2015-2017 Mustangs, as well as the 2016-2020 GT350 models. 

What's included - 21 Perfectly pre-cut vinyl tint to cover the Front and Rear Lenses:

Front:
(2) Headlights in 20% smoke.
(2) Mirror Markers in 20% smoke.
(2) Front Markers in 20% smoke.
(2) Fog Lights in 20% smoke.

Rear:
(2) Tail Lights in Red Tint.
(2) 3rd Brake Lights (Coupe and Convertible) in 20% smoke.
(1) Reverse Light in 20% smoke.
(2) Lower Bumper Markers in 20% smoke.
(2) Rear Side Marker Lights in Red Tint.
Installation Instructions.
QR Code (Scan to take the Installation Video to the car!)
Materials

Superior Quality Vinyl & Tint.

We cut our templates from the highest quality Vinyl & Vinyl Tint available on the market today. Since we use only the highest quality Vinyl & Vinyl Tint, it carries a six year guarantee, more durable and superior than our competitors cheap Vinyl that starts to degrade in just a few months.
Shipping & Returns

Anchor Room prides itself on getting the product that you order to your door in the fastest and safest way possible. We use USPS, Fed Ex and UPS. 

Special requests can be made to get our product to you faster.  Expedited shipping such as 2 day, 1 day, as well as overnight (requires that the order is placed by noon on a standard business day Monday-Friday) options are available at your expense and will require that the order is made by telephone - please feel free to call (757) 641-7829. 

International shipping is calculated by zone rates to the country/area that it is shipped to.  US Domestic shipping is also calculated by zone based on location/area.

RETURNS - Don't Like what you received? Give us a call or email and we will figure out what it takes to make it right!
Care Instructions

We highly suggest that you do NOT use a high pressure washer or a car wash for 2-3 weeks after installing any vinyl to ensure the product is fully adhered to the vehicle.

Installing Vinyl should be done in an environment of 70 degrees or warmer using proper methods and tools as outlined in the installation instructions.
Goof Proof Guarantee

We realize that 'oops' happens - if you mess up a piece - email us:

goof@anchor-room.com

Replacement piece(s) at a fraction of the cost!
Share
View full details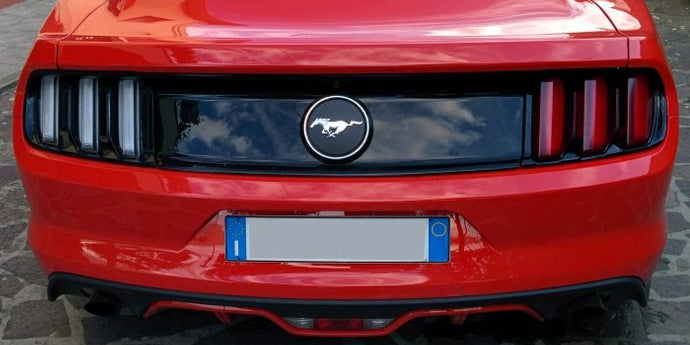 NEW VINYL INSTALLATION TOOL SUGGESTIONS
We have certain tools that we prefer to use for the different methods of Vinyl installation - Find them all in our shop!



*To contour vinyl around heavy curvature we suggest the use of a heat gun/hair dryer.

Don't see the vinyl color you want? Choose from our hand selected vinyl colors to get the perfect match for you!
Kit was a little challenging to install. Everything went easy until I got to the taillights. The video helped a ton and after about 2 hours I finished the tail lights. It was WELL worth the time I invested. The car looks so good and has a much sleeker affect. It will take most of your day between prep and installing all of the pieces but you will LOVE the outcome of this.