SKU:11FM_CCA_M
Regular price
Sale price
$24.99 USD
Unit price
per
Sale
Sold out
VINYL INSTALLATION TOOL SUGGESTION
These Mustang Coil Cover Accent Vinyl Decals are the perfect way to add a touch of excitement and customization to your car's engine bay. Designed specifically for the Mustang, these accent decals are a simple yet eye-catching addition that will make your engine bay stand out in style.
Crafted with precision and attention to detail, our Mustang Coil Cover Accent Vinyl Decals are made from high-quality vinyl material that is durable and has no problem with the heat of the engine bay. Applying our Coil Cover Accent Vinyl Decals is a breeze. Each decal is precisely cut to fit the shape of your Mustang's coil covers recessed area lettering, providing a seamless and professional finish. The decals come with an adhesive backing and with simple instructions, you can transform your engine bay into a personalized masterpiece.
We offer a range of colors to suit your individual taste and preferences. Whether you prefer a classic subtle look, a bold carbon fiber texture, or a vibrant color accent, our Mustang Coil Cover Accent Vinyl Decals offer options that will perfectly complement your car's exterior style. Each design is thoughtfully crafted to enhance your vehicle's appearance and add a touch of personalization under the hood.
Whether you're a Mustang enthusiast, a dedicated car lover, or simply want to give your ride a unique touch, our decals will add a touch of individuality to your powerful car. Get ready to turn heads and add a personalized touch to your striking Mustang today.
Coil Cover Cover Vinyl Accents - Fitment:
2011-2017 Mustang GT.
2012-2013 BOSS 302.
2016-2020 GT350 & GT 350R.
2020-2022 GT500.

What's included - Perfectly pre-cut vinyl for:
Driver Side - Coil Cover Lettering and Accent Piece.
Passenger Side - Coil Cover Lettering and Accent Piece.

Installation Instructions.
QR Code (Scan to take the Installation Video to the car!)
Materials

Superior Quality Vinyl & Tint.

We cut our templates from the highest quality Vinyl & Vinyl Tint available on the market today. Since we use only the highest quality Vinyl & Vinyl Tint, it carries a six year guarantee, more durable and superior than our competitors cheap Vinyl that starts to degrade in just a few months.
Shipping & Returns

Anchor Room prides itself on getting the product that you order to your door in the fastest and safest way possible. We use USPS, Fed Ex and UPS. 

Special requests can be made to get our product to you faster.  Expedited shipping such as 2 day, 1 day, as well as overnight (requires that the order is placed by noon on a standard business day Monday-Friday) options are available at your expense and will require that the order is made by telephone - please feel free to call (757) 641-7829. 

International shipping is calculated by zone rates to the country/area that it is shipped to.  US Domestic shipping is also calculated by zone based on location/area.

RETURNS - Don't Like what you received? Give us a call or email and we will figure out what it takes to make it right!
Care Instructions

We highly suggest that you do NOT use a high pressure washer or a car wash for 2-3 weeks after installing any vinyl to ensure the product is fully adhered to the vehicle.

Installing Vinyl should be done in an environment of 70 degrees or warmer using proper methods and tools as outlined in the installation instructions.
Goof Proof Guarantee

We realize that 'oops' happens - if you mess up a piece - email us:

goof@anchor-room.com

Replacement piece(s) at a fraction of the cost!
Share
View full details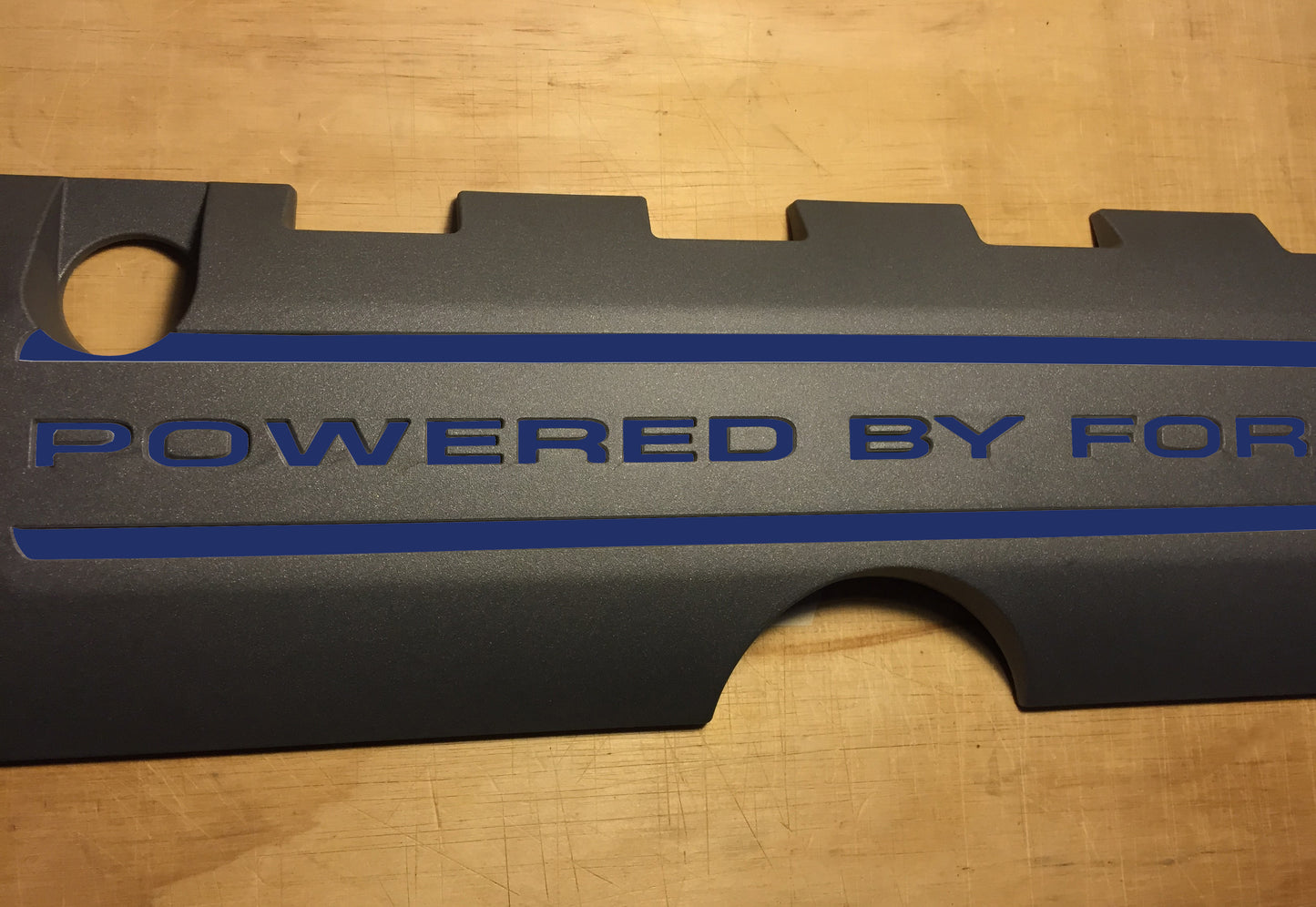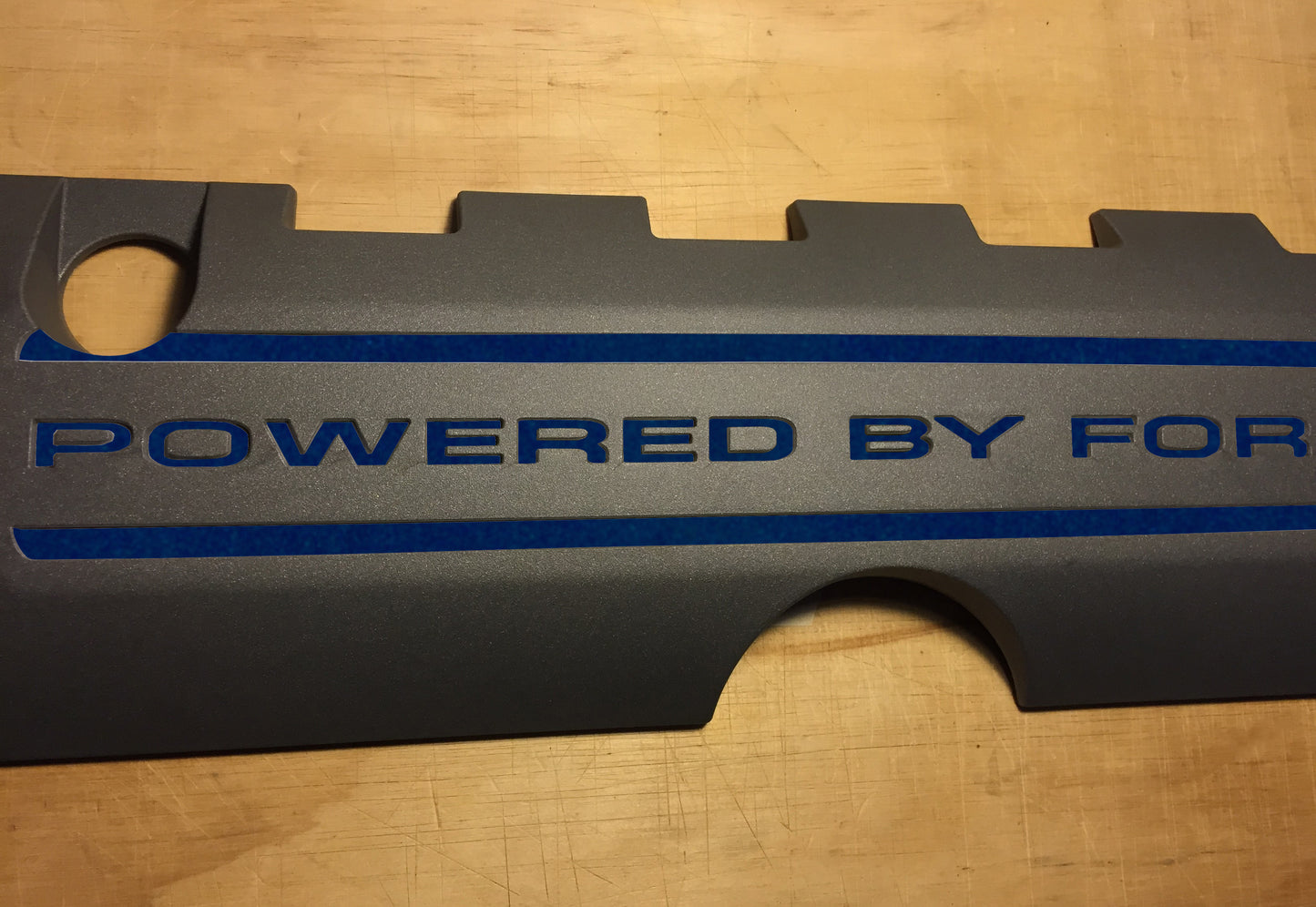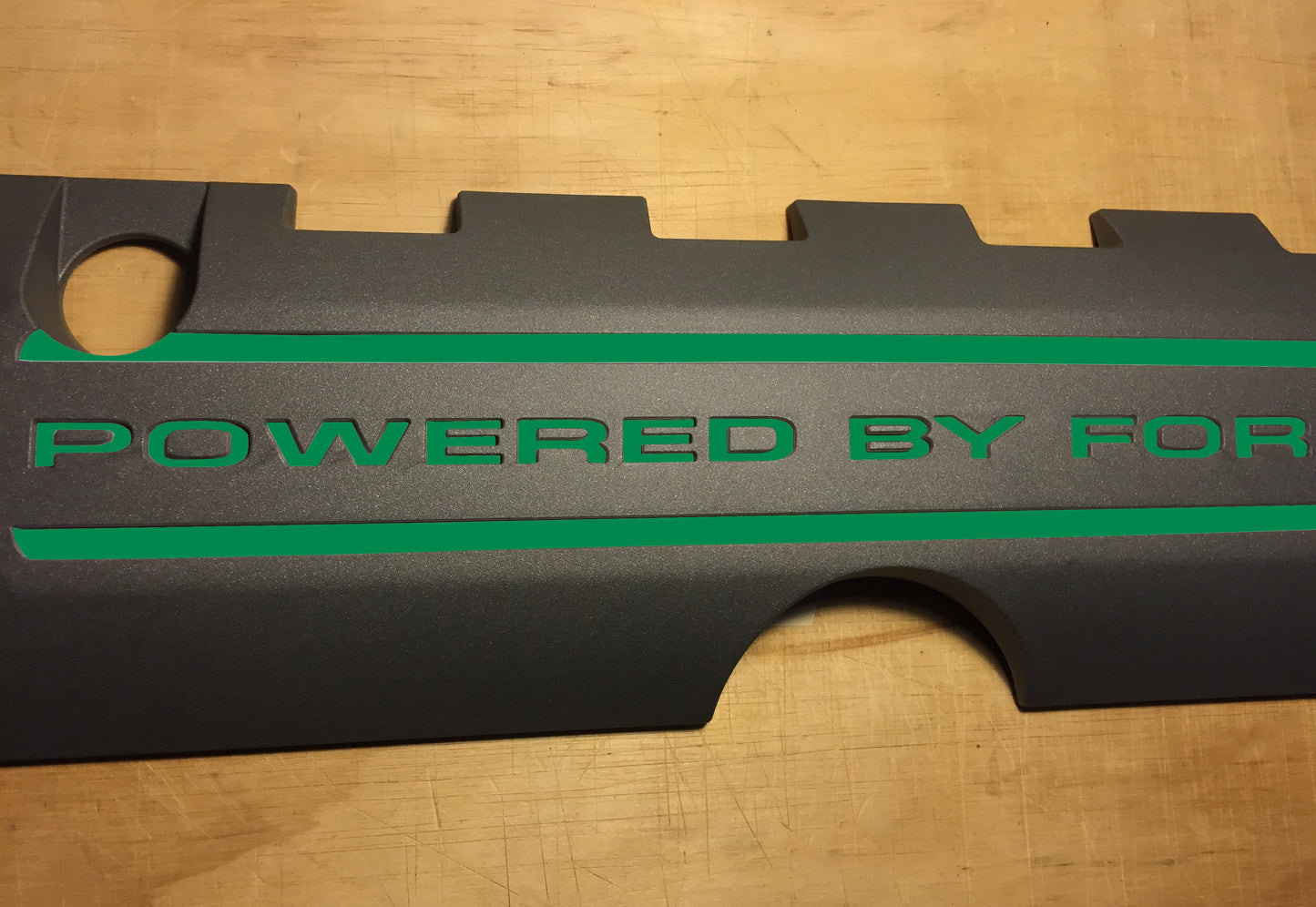 NEW VINYL INSTALLATION TOOL SUGGESTIONS
We have certain tools that we prefer to use for the different methods of Vinyl installation - Find them all in our shop!



*To contour vinyl around heavy curvature we suggest the use of a heat gun/hair dryer.

Don't see the vinyl color you want? Choose from our hand selected vinyl colors to get the perfect match for you!
Nice addition under the hood
Shipped quick, well designed. Takes a bit of time to install as it is quite tedious. The result is worth it.
Painted covers Ford red and put the carbon fiber inlays on them. It was a little tedious putting them on, but they turned out really good. I clearcoated over the lettering and covers and it worked well.
Such a nice option for adding some color to your engine and a nice (much cheaper) alternative to having them painted, I checked with a couple of companies about having them painted and some of those prices were outrageous!!! I cleaned mine real good, painted it, then used the red accents and put clear right over them - they look amazing and at least as good as what the other companies offer!! win-win!!
These are a quick way to dress up your engine bay. They are easy to apply, just follow the video to get them in and then use a hair dryer to get them into their final place on the cover. I used tooth picks to help get the thinner parts of the letters into place.
I painted my coil covers and these made them pop, can't beat it for the price!! I chose the orange and it matches my car's paint perfectly!